March 26, 2018

Grammy Nomination Consideration for: 
"Fluteus Maximus, One Session, One Take" 
"Fluteus Maximus (Live at Tully's)"
October 01, 2011 
Rad Bennett - Soundstage 
Mindy Canter: "Fluteus Maximus" 
Written by Rad Bennett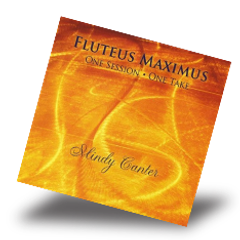 When I was in college, Herbie Mann was a big part of the music scene. His version of Memphis blues crossed boundaries to successfully mix soul, pop, and jazz, and just about everyone could enjoy it. When I played this new album by flutist Mindy Canter, it popped the cork on a lot of happy memories. Though classically trained, Canter visits the same eclectic mix that Mann pursued. In fact, she plays some tunes closely associated with Mann, such as "Do It Again" and "Watermelon Man." A virtuoso herself, Canter has a backing group that grooves right along with her, heart and soul. Guitarist Denny Geyer stands out, and not just for his rich and vibrant guitar tracks. He proves to be a fine blues singer on "High Heel Sneakers," "Funny How Time Slips Away," "Hallelujah," and the old Tennessee Ernie Ford hit "16 Tons." The album closes with songs that work but might seem to some like strange bedfellows to the others on the disc -- "Over the Rainbow," featuring a Latin beat, and "Happy Trails," which features a flutist's idea of a "lonesome wail." To cash in on the funk aspect of the disc, Canter overdubs some amazing Hammond B3 tracks that are perfectly recorded, always audible, and never unduly spotlighted. The other instruments are just as well recorded; Paul Smith's bass is rich and full, providing terrific impetus to every track. To preserve spontaneity, the group recorded one take of each song in a four-hour session. I'd be up for a second volume.
Sept. 2, 2011 
Midwest Record Review -  Chris Spector  
MINDY CANTER/Fluteus Maximus:  From black jazz in church basements to duets with Yo Yo Ma, this flutatious lady has done it all.  This set finds her going face to face with spontaneity as the whole thing was recorded in one take over four hours, old school style as the church basement black jazz opening track attests.  Heartfelt funky stuff that takes you from "Over the Rainbow" to "16 Tons" while tipping the cap to Herbie Mann and more.  You know a lot of the songs on here and probably haven't had such a good time with this kind of stuff since before disco crept into everything.  Clearly one funky good time. 
Midwest Record Review  Volume 34/Number 304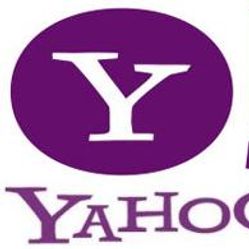 Mindy Canter
Fluteus Maximus 
Mindela Music
Flutist Mindy Canter charms, soothes, and absorbs the listener in sweet melodic sounds. Her third recording Fluteus Maximus is a selection of original tunes and covers that bring out the beautiful curves of the flute's chordal forms permeating a heavenly sonorous. Produced by Canter, Fluteus Maximus is a timeless piece that inspires serenity in the soul.